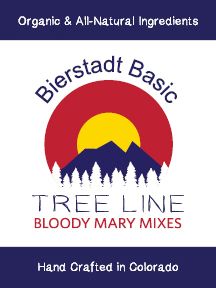 Bierstadt Basic 32oz
Our basic mix packs great flavor due to natural and fresh ingredients! Unsure what your friends like? This is a great neutral delicious choice.
About the name: Mt. Bierstadt, just a short drive from Denver, is part of the Colorado Front Range. Named in honor of renowned western landscape painter, Albert Bierstadt, its peak elevation is 14,060 feet, and it is considered an easier, class 1 hike. All summer this mountain is packed with fellow hiking enthusiasts!
Vegan & Gluten Free
All Natural Ingredients: WATER, TOMATO PASTE, DISTILLED VINEGAR, LEMON JUICE, CANE SUGAR, CELERY SALT, GARLIC POWDER, GARLIC PUREE, ONION POWDER, SEA SALT, BLACK PEPPER, HORSERADISH POWDER